Tenerife Carp Fishing Experience  Take a tip up the mountains in San Miguel for a relaxing half day carp fishing. There are many reservoirs up in the mountains, heavily stocked with fish, including, common carp, mirror carp, grass carp and freshwater bass. Sizes range from around a pound to over 30.  You can be picked up outside your boat, hotel or Tenerife apartment, taken to the reservoir and everything will be provided for you, including tackle and bait.
The carp fishing option is not available at the moment. Keen anglers have been waiting for some time for the new owners to make a decision as to whether they will continue with fishing.
That basically leaves you with 3 options: Fishing for fun, shore or boat or the more extreme sport fishing for those who are physically able  – and very little in between.
Keen anglers will no doubt enjoy the No Limits Fishing trips, going for the really big fish while novices to fishing will enjoy the boat trips offering fishing, but to be honest, these are little more than dangling a rod in the water and hoping for the best. There are many options for fishing from the dock or harbour  – remember you need a licence for this type of fishing – it's relaxing and in the right places, with the right bait, it's fairly easy to catch fish.
For the  experience angler who doesn't want to go for sport fishing, there is very little fishing offered in Tenerife.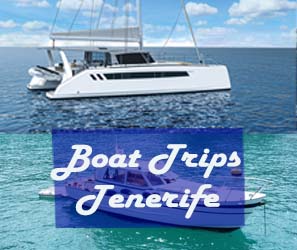 Boat Trips in Tenerife
Tenerife Carp Fishing Experience
Sadly The Carp Pit has closed and the consensus of local anglers is that Gran Canaria is a better choice.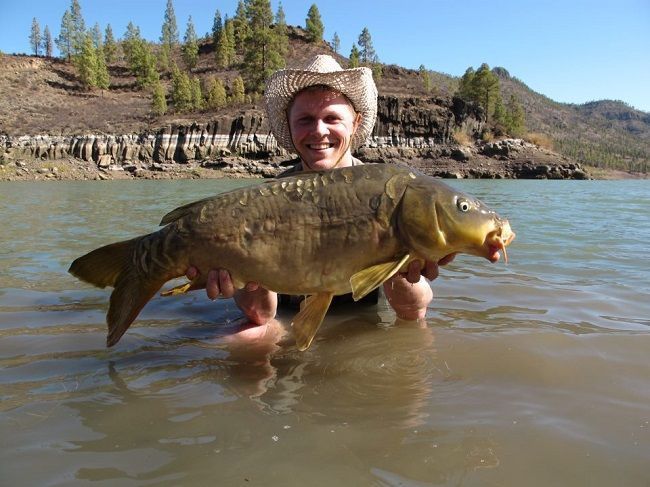 Duration: from 8:00 till 14:00  every day except Sunday
Cancel Up to 24 hours in advance for a full prepayment refund
Book in advance, paying only small prepayment.
Pick up and drop-off service, guided tour to the lake
Light lunch and refreshments, license, insurance
Guide with 22 years of knowledge of fishing the lakes.