Jump straight to free tour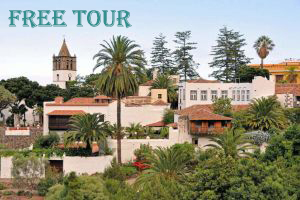 Icod de los Vinos, land of Guanches and conquerors, is famous for its cobbled streets and small squares that overlook iconic places such as the one known as the Dragon Tree (Dracaena draco), a plant symbol of the island and a must-see place during your stay in Tenerife.
Known for it's famous wines in the 16th century, it housed an important sugar mill in Tenerife. Partially destroyed by fire in 1798, it was carefully rebuilt to take advantage of its green areas. The old town extends around the main church of San Marcos, the squares of Lorenzo Cáceres and de la Pila and the convent of San Francisco.
Free Tour of Icod de los Vinos
If you've just arrived in Tenerife, this free tour of Icod de los Vinos is a must. Explore this beautiful town in the northwest of the island.