A Tenerife Market for every day of the week!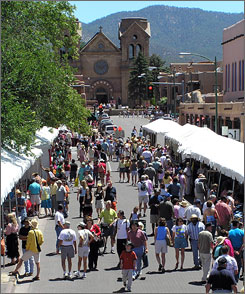 The markets have become a living part of Tenerife, not only in big cities, but also in smaller towns.
Away from the heat of the summer is a prefect a time to get into comfortable clothes and visit the bustling markets of North and South Tenerife.
You should always try bargaining, especially with leather goods. It may well work – you have fun buying, and with luck you'll have managed to save your pennies. By the way, if you find yourself getting tired,  find a fruit stand to recharge.
MARKETS IN THE SOUTH
Los Cristianos Market  Sunday
Farmer's Market Güimar   Sunday
Alcala Market of Alcalá  Monday
Los Abrigos Market  Tuesday evening
Playa San Juan Market   Wednesday
Torviscas Market  Thursday and Saturday morning
Golf del Sur Market  Friday
El Medano Market  Saturdays morning
San Isidro Farmer's Market   Saturday and Sundays morning
MARKETS IN NORTH
Santa Cruz Mercado Municipal Our Lady of Africa Santa Cruz de Tenerife (all day). The Market Our Lady of Africa, the main capital of Tenerife, offers Santa Cruz and its visitors a huge range and taste. Founded in the early 40's, the market continues to be a reference point for the city. It has a modern commercial annex and free parking for customers. Market Our Lady of Africa modernity and tradition come together to provide the best products and quality service hand over 200 merchants. Web Cabildo
El Rastro Market in Santa Cruz   Sunday mornings from 9 am to 1pm
La Laguna Market  Daily at 2 pm
Tacoronte Farmer's Market   Saturday and Sunday mornings
Puerto de la Cruz Market  Wednesday and Saturday morning
Tegueste Farmer's and Artisan Market  Saturday and Sundaymorning