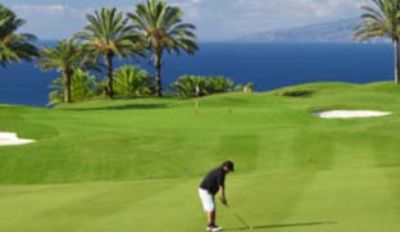 General Information
The golf course is open from 07:00 to 19:00 with starting times from 08:00 – 14:00 at ten minute intervals.
Tournaments
The course is the home of the Abama International Pro-Am, the Jardin Tropical Tournament, and the Abama Owners & Friends Cup.
For inquiries or reservations, please contact the golf course on +34 922 126 300 or by email golf@abamahotelresort.com.
Conditions
The handicap limit is 28 for men and 36 for ladies.
Players are requested to bring their handicap certificates with them.
Compliance with the dress code is compulsory. All players should wear Polo shirts, long trousers/shorts/sport skirts, socks and golf shoes with soft spikes. The use of T-shirts, jeans, athletic apparel, non-collared shirts, bathing suits and tennis shoes is prohibited.
Cancellations or changes must be communicated to our Reservations Office at least 24 hours prior to tee time in order to avoid the cancellation penalty of the full green fee.
Pros shall identify themselves in the clubhouse with their

PGA

license upon arrival.
Green fees are subject to change without prior notice by the Hotel & Golf Courses.