Boat Holidays – For that holiday with a difference.
Prices start at 150€ for your stay (accommodation only), rising to around 300€  per person per week, sleeping 4 to 6.depending on what activities/excursions you choose. Diving, Fishing, Golfing, Horse Riding, Walking, Hiking, Swimming, Sailing, Snorkeling, Surfing plus the usual trips and excursions)
Why is it cheaper than others?
---
Why is it so cheap for a boat holiday?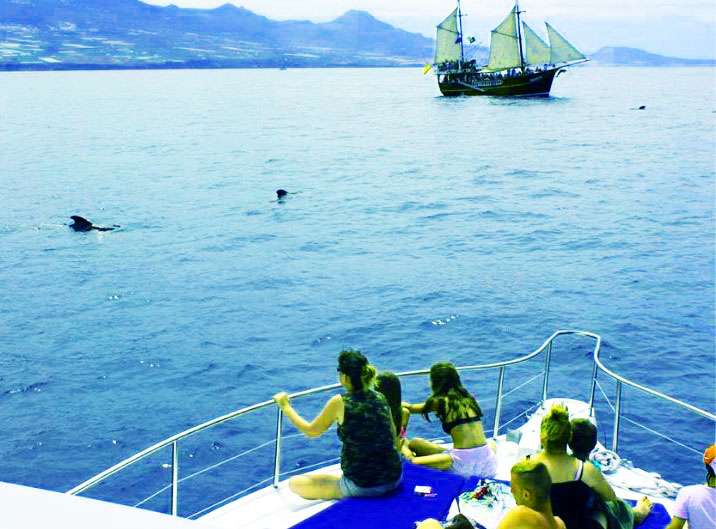 If you have been looking at chartering a boat for your holiday, you will be aware of the costs – it's expensive to moor a boat in a marina, let alone other considerable costs. Those offering such a charter will have commercial licences including things like dolphin and whale watching licences (very expensive).
The boat is for our own personal use and we do not have commercial licences. So please don't ask if you can take the boat out. To do this would be 5 to 10 times the cost. If your budget allows this, that's great. If not, this is a fantastic alternative – live aboard and we arrange your trips with professional providers to suit you.
Other things to consider: If you rent a boat to take out, for example you want to fish, you are required to have a fishing licence. Doing it our way, the licence is covered by your fully licenced trip provider at no additional expense. In addition, if you are caught looking for whales/dolphins you can expect a very hefty fine. Also, the rest of your family/group can choose a different day out or just relax/sunbathe on the boat or prepare a nice meal for when hungry trippers return. 🙂