Jump straight to free tour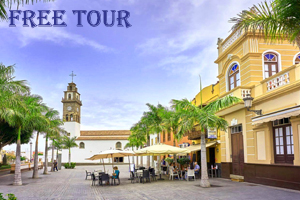 Buenavista del Norte, often referred to as simply Buenavista, is the last town in the north of Tenerife, beyond it is only the rocky fortress of the Macizo de Teno. The towns streets depict the typical Andalusian architecture. In its main streets there are small tiled houses. Visit El Chorro, at the end of which are the old washing places
Buenavista del Norte is a typical Canarian town, where it is easy to connect with the locals and their traditions. The Castilian conquerors were so impressed by the beauty of these lands, they quickly populated this area of ​​the island and dedicated themselves to the cultivation of sugar cane.
Free Tour of Buenavista del Norte
On this free tour of Buenavista del Norte we'll discover the charms of this beautiful town located on the north coast of the island of Tenerife.